Table of Contents
---
A Message From The Editor
The year 2023 roared in like a lion and it has not stopped moving. How are we coming along with our new year resolutions? Were they over before Dr. Martin Luther King, Jr holiday or before Valentine's Day? Or did we set smart measurable goals which we are successfully maintaining? Whatever the outcome of our resolutions, spring is right around the corner beginning on March 20th. It will soon be time for warm weather, ocean breezes, and a little relaxation.
Everyone has a story. Sometimes we think our stories are unremarkable. We have lived quiet, pleasant, and safe lives. That in and of itself is a story worthy of sharing. For some, God walked with through the treacherous storms of our lives. For others, God shielded from those tempestuous storms. Either way our stories can help to inspire and comfort others.
We are excited to have two new voices join our group of authors, Alison Glazsher and Terri Evans. These ladies have phenomenal stories of triumphs and faith to share. Dr, Maya Angelou had this to say about phenomenal women.
Phenomenal Woman
---
Pretty women wonder where my secret lies.
I'm not cute or built to suit a fashion model's size.  
But when I start to tell them,
They think I'm telling lies.
I say,
It's in the reach of my arms,
The span of my hips,   
The stride of my step,   
The curl of my lips. 
I'm a woman
Phenomenally.
Phenomenal woman,  
That's me.

I walk into a room
Just as cool as you please,   
And to a man,
The fellows stand or
Fall down on their knees.  
Then they swarm around me,
A hive of honeybees. 
I say,
It's the fire in my eyes,   
And the flash of my teeth,   
The swing in my waist,   
And the joy in my feet,
I'm a woman
Phenomenally.

Phenomenal woman,
That's me.

Men themselves have wondered   
What they see in me.
They try so much
But they can't touch
My inner mystery.
When I try to show them,   
They say they still can't see. 
I say,
It's in the arch of my back,   
The sun of my smile,
The ride of my breasts,
The grace of my style
I'm a woman
   Phenomenally.
   Phenomenal woman,
That's me.
Now you understand
Just why my head's not bowed.  
I don't shout or jump about
Or have to talk real loud.  
When you see me passing,
It ought to make you proud.
I say,
It's in the click of my heels,   
The bend of my hair,   
the palm of my hand,   
The need for my care.   
'Cause I'm a woman
Phenomenally.
Phenomenal woman,
That's me.
  
 By Dr. Maya Angelo  

MEET THE CONTRIBUTING WRITERS

Bernetta Thorne-Williams is the author of several romance novels including From Dysfunction to Love, Forever Love, POOF, Etched Upon My Heart, and others. She credits her travels with her amazing husband, of over thirty years, as the inspiration behind her stories of enduring love. Bernetta has displayed her writing talents in Chicken Soup for the Soul books, including Chicken Soup for the Working Mom's Soul, Chicken Soup for the Beach Lover's Soul, and Chicken Soup for the African American Women's Soul. She is currently one of the moderators for the Chicken Soup for the Soul Facebook group which hosts inspirational content from writers and positive enthusiasts from around the world. Looking for a romantic read? Visit her author's page
---

Jane Rhoe is retired with most of her professional experience in health services management. She has worked as a consultant with various hospitals, state governments, and other health-related organizations. Jane enjoys traveling. Her happy places include the beach and the mountains. Her other interest includes volunteering with community organizations and boards. Jane is most enthusiastic about her growth as a follower of Christ. She is the survivor of a painful divorce and is healing one day at a time. Jane is proud of the strength and independence that she has cultivated during this journey. Jane is a native North Carolinian. Drop Jane a note at Jane@luminousnewsletter.com
---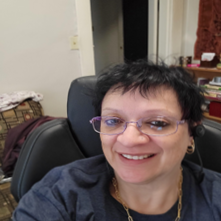 Alison Glazsher was born in the UK. She has lived in several countries in her life. She works as a Group Operations Manager in the IT domain. She uses tattoos to depict her life on a living canvas. She volunteers for hospice and death vigil having many years of experience in palliative and hospice care. She enjoys traveling and experiencing new things and meeting new people. Alison has grown stronger in her journey with Christ and continues to learn through Bible study. Drop Alison a note at Alison@luminousnewsletter.com
---
Terri Evans was born in the early 60's at the tail end of the baby boomer era. She grew up in Coventry, Rhode Island. She states it was a typical childhood, where we played outside until the streetlights came on, which was our signal to go home. I graduated from high school in 1980. I then moved to North Carolina in 1982. I have two wonderful children and one grandchild, who just started her second semester at Western Carolina University. I am proud of my children and the adults they have become. I began my career in telecommunications in 1984 which spanned 26 years. I then turned my pursuit and interest over to Project Management, earning my PMP certification in 2019. As I round out my last four years in corporate America, my current position is Sr. Project Manager at GXO Logistics, a 3PL (3rd party logistics). My plan is to retire in 2026.
What we do for fun….my husband and I have a Harley Davidson Tri-Glide, we love taking trips and have been to Daytona and Myrtle Beach rallies. I am a proud fur baby mama, to our Bodhi, who just turned six. We rescued him in 2017, but I believe he rescued us. I cherish spending time with my family and friends. Never taking for granted every precious moment, loving this blessed life that GOD has given me. Ever and always grateful.
Drop Terri a note at Terri@luminousnewsletter.com
Submissions
We believe everyone has a story to tell. Allow us to help you share yours. We are actively seeking articles between 800 – 1,200 words for our March 2023 newsletter. Articles containing hatred, profanity, or a political agenda will not be accepted. Please submit articles along with your contact information to bernetta@luminousnewsletter.com by February 1. Additionally, are you an author? We would be happy to promote your book in our next newsletter. Send a link to your book to the email listed above and we will review it for inclusion in our next newsletter
Guidelines
Feel free to submit an article for the team to review. Our guidelines are listed below:
Articles need to be between 800-1,200 words.
No hate speech or political commentary.
No degrading comments about race, religion, culture, sexual orientation, gender, or identity will be accepted.
Be respectful and helpful in your article.
No articles containing foul language or profanity will be accepted.
If your article is selected for publication, you will be notified.
Articles remain the property of the author.
Reponses
Thank you to our readers who responded to our article 'A Letter to My Body' by writing a letter to their bodies. We selected a couple to print.
Dear Body,
What a blessing it has been to know what a steady companion you have been. Thank you for carrying the load for these 46 years. Thank you for being steady as I learned to walk on my beautiful two legs. Thank you for the ability to run while I was young. Thank you for the ability to walk these past 46 years into many blessings and out of circumstances that I placed us into, and God and you carried me out.
As I look at the scar on my shoulder thank you for the healing process in my "tomboy" years, bikes are meant to be ridden with two feet on the pedals, not with feet on the handlebars. My beautiful stretch marks show the resilience of your beauty birthing two wonderful human beings. I thank you for the memories each scar represents and the journey we have been on.
Body, these 46 years have not always been the best. As I stare at you, I can see the pain and trauma I placed you through. The countless hours I practiced as a ballerina, forgetting to nourish you on purpose to keep a petite figure, I apologize. The grueling pain to my toes in my teens, twenties, and thirties. First ballet shoes and then the vanity of high stiletto shoes on the hard concrete of NYC streets. I enjoyed what I thought I wanted but looking back I did not think of you and the many years we would be walking this earth. I apologize to my lungs for the bar-filled nights and thinking I was cool smoking on Newport cigarettes and my poor liver overflowing with cocktails and shots. Brain, I owe you a thousand 'I am sorry' for the hard knock life we have been on. The countless nights I did not honor my body, respect my body nor listen to my brain. Thank you body for handling me with grace and the forgiveness you gave me. Thank you for the comfort of my cheeks as tears stained my face after one bad choice after another. Heart. you keep on ticking from pain and agony. Thank you body for withstanding time. As I look at the slight wrinkles and bulges I have I am blessed you keep me up straight with no need to take prescription medication. It is due to your resilience and not my attention.
Body as we enter the 47th year of life I am committed more than ever to protect you till God calls my soul home. The gym is our new partner in life. We need it to maintain a healthy weight, strong bones, and strong mind. No more smoke in our lungs other than the smoke from a good old BBQ. We enjoy a cocktail now in then when relaxing on the beach. We will see the doctor on the regular to ensure we are on the right path. Stilettos are not for every day, but wedges keep us straight. Long walks with the kids and one day with grandkids are in our future. For our heart I have found true love in God, and he fulfills our every need. I promise that our thrill seeking will continue until a doctor says stop. Roller coasters and rock climbing we will do more of, I cannot promise we will always stay on the ground. To my body I promise to be mindful of what I consume to fuel you but ensure we enjoy cookie dough ice cream in moderation. I love you my body for the trials and tribulations we have endured and look forward to the next 47 years or whatever God gives us.
Munah –
---
Dear Body,
Thank you for the years and mileage you have graced me with. Thank you for your strength. Thank you for enduring childbirth, which is so very stressful on the body, but so worthwhile once I held my little miracles. For the ability to walk, which many take for granted, I thank you. My eyes, my beautiful eyes which allow me to see and appreciate the beauty all around me. And my heart, which beats, allowing me to live. But it also allows me to love and accept others.
Body, I am so grateful you have not gone on strike. I have not always been kind to you, nor have I appreciated you. I blame you for my struggles. After surgery, I wanted you to heal faster and without pain. How unrealistic was I? Instead of thanking you for enduring the surgery, recovery, and physical therapy, I wanted you to heal instantaneously. I blamed you for my allergies instead of realizing that heredity is a thing. Not to mention the numerous times I starved you to lose weight; just to overindulge later.
Body, I know you are wondrously made by God. I promise to treat you with the respect you deserve. Appreciation and moderation are the words which are part of my daily vocabulary. I now begin each morning feeding my spirit by reading God's word, then exercising to provide care for my physical body before enjoying a healthy breakfast (the most important meal of the day) before beginning my hectic day of work. I know it is important to take care of my physical and spiritual needs. Thank you body for the years of support and love.
Anonymous –
WHY OUR SON – A QUESTION OF FAITH
---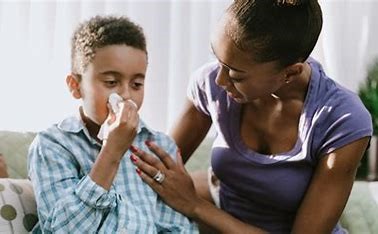 It was dark when we started our early morning trek to Orlando with our two sons sleeping in the van. They knew the drill as we traveled in the wee morning hours to avoid some of the congestion of rush hour traffic. This was the vacation we had talked about and looked forward to almost yearly because my brother worked for Disney.
Once the sun decided to play peek-a-boo from behind the clouds, our young gentlemen began to awaken. "Are we there yet" started to echo in the van followed closely by, "when is breakfast?" With our breakfast stop came the mandatory bathroom speech, "go whether you think you need to or not."
Our normal carefree ride to Florida accompanied by various car games including name that capital (yes, we all could once name all the capitals in the USA – not sure if I want to test my skills now) and 'I Spy' were complicated because our twelve-year-old son required us to stop frequently for bathroom breaks. Like most parents with young children, we knew not to allow them to overindulge in liquids while traveling. Nonetheless the bathroom breaks continued. Our normal nine-hour trip was more like a tedious eleven-hour journey.
We arrived at our resort prepared for fun in the warm Orlando sunshine. We planned our days at Disney and Universal Studios. However, upon our arrival our oldest son was not his typical adventurous self. Space Mountain and Expedition Everest were his favorite rides. Yet, he seemed to tolerate them for his dad; opting to ride a few kiddie rides with his younger brother. By day two we assumed he caught a virus, and we enjoyed the amenities of the resort instead of venturing to the amusement parks. By the time we returned home, our thoughts had shifted from a twenty-four- or forty-eight-hour virus to the flu. We shortened our stay and returned home late Wednesday night.
Thursday morning was a cold, dreary day in Raleigh as I got on the phone to schedule an appointment with his pediatrician. Surprisingly they had an opening if we could be there in an hour. I drive like I am driving Miss Daisy and my husband like he is related to Evel Knievel; hence, he drove our son to his appointment, and I stayed home with our youngest son. When my husband called an hour later to tell me they were hospitalizing our son, my world started to spin on its axis.
My mom came to stay with our youngest son so that I could join my husband at the hospital. Our son was diagnosed with juvenile diabetes or what is commonly known as type one diabetes. As parents, we like to believe we can protect our children. There are those things which come along which remind us that we are not superhuman. Nothing makes a parent feel more helpless than their child being sick. You start to ask yourself a million questions; should I have noticed something sooner? Was his diet not healthy enough? Could it have been prevented, and on and on?
Our pediatrician was wonderful. She connected us with an excellent endocrinologist, a young doctor who was also diagnosed with juvenile diabetes at an early age. He dedicated his life to helping other young patients. One of the first things this young maverick of a doctor told us was, "his life is going to change, but this is by no means a death sentence. He can live a long, happy, and healthy life. He just needs to do what others should be doing, eat healthier, exercise and of course insulin is now a part of his daily life."
The reality of his diagnoses set me on a path of being terribly angry with God. After all, my husband and I were good people and good parents. We were raised in church with my husband singing in the choir and his dad was a deacon. I attended church, was an usher and I also sang in the youth choir. I even gave up my Sunday nights after church to participate in our church's program to visit nursing homes and read or chat with seniors who had no loved ones.
We both worked in a profession which gave back to our community, me as a social worker and my husband as an educator and civil servant. We were killing it, advocating for youth, working with disadvantaged children, and working towards family reunification. Heck we even operated a group home for teenage boys through an organization called, 'Bringing it Back Home.' For our child to be sick felt like a betrayal by God. We were trying to put good out into the world and we were slammed hard for our trouble.
WHY OUR SON?
To say I was angry is an understatement. My mom allowed me to be in my feeling for about three months before she asked me the question that no one else could have asked me without having me 'take their heads off,' "Why not our son?" Followed by, "where is your faith?" For me, my faith was right where it always had been, in my back pocket. I had never really needed my faith. I came from a typical family, no real hardships, no drinking, drugs or partying too hard. Life was "normal" whatever that means. Other than one time in high school when I know God saved my life from a seen danger (that is another story), I am wise enough to know that I have been protected from thousands of unseen dangers.
I was a good person. I had never needed to lean into my faith. Now, I needed God. A God who allowed our child to be sick. My mother's words were like the ice bucket challenge, freezing cold water being thrown into my face. Where was my faith? Why not our son? Clarity is an amazing thing. The three months of finger pricks and teaching our son how to do them by pricking my finger first stopped being an uphill battle when I got down on my knees and asked for help. I was so lost. Being angry and lost is a horrible combination. If we are going to be angry, be angry at God because He can take it. God never left my side. I was just too overwhelmed and angry to realize it during that three-month period. But, if not for God, I would not have made it.
When our lives are going well, are we really trusting in God or our circumstances? When our journey becomes difficult, some of us blame God, while others cry out for His help. Jesus went from being this idea my mom encouraged us to embrace to my Lord and Savior. For me, I went through the steps of practicing my faith without ever making Jesus the center of my world. He was regulated to the fringes of my life. My 'good works' I somehow thought was enough.
Some live their entire lives believing in their own invisible strength. They believe the amazing things which occur in their lives are due to their initiative and hustle. They never stop to think that it is the grace of God which lights our path, opening some doors and closing others for our protection. It is almost like sleepwalking through life instead of seeing the richness afforded us because of grace.
What I learned through my hard-fought journey is simply to trust God in all my circumstances. In the good times I praise Him and in the difficult times I lean on the everlasting arms.
Written by Bernetta Thorne-Williams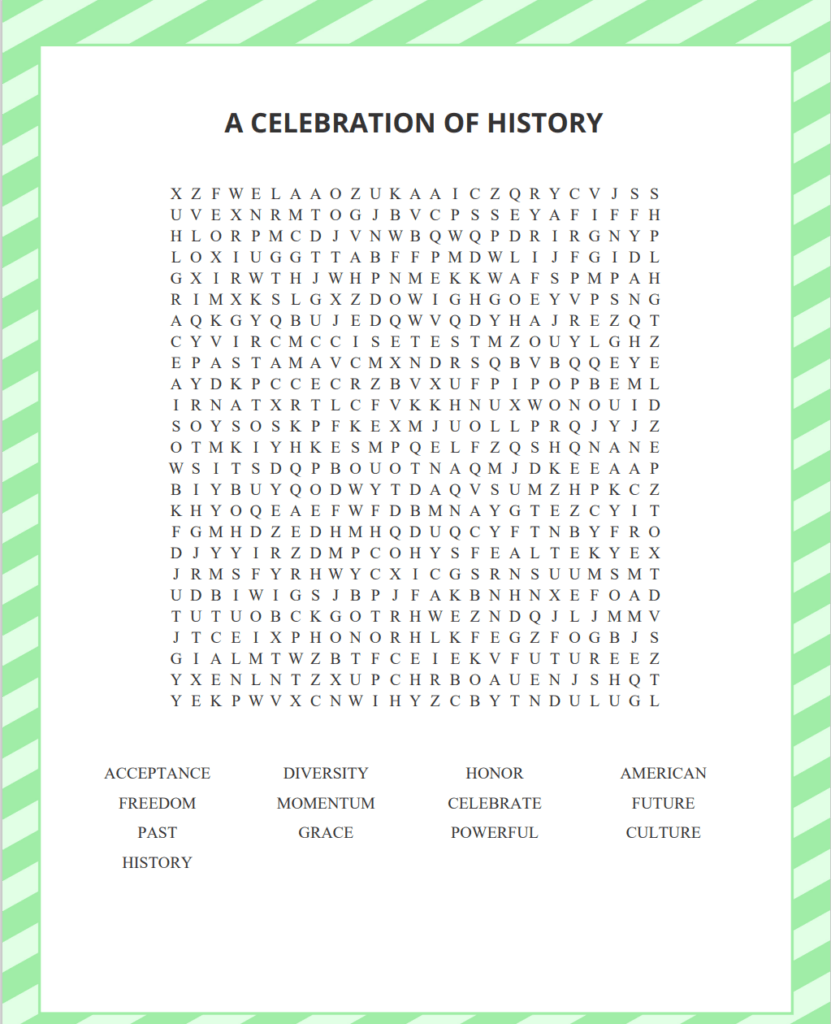 THE DEATH OF A MARRIAGE – Part 5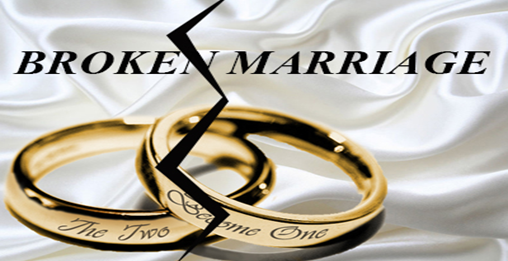 After Sister passed, my former husband (MFH) and I lived apart until my position was filled. I joined MFH who was working in Durham until he was offered a new position. The personal grief I felt made it difficult to move close to my hometown. I was thankful when MFH was transferred.
MFH and I rarely socialized with other couples primarily due to his unrealistic work schedule. I was dissatisfied with the number of hours he worked. Although on Sundays, he would grace us with his presence for brunch and then he went off to work. If I went to an event, movie, or some other activity such as racquetball, I was usually the uneven participant. When I once again pointed this out to MFH, that others noticed his absence, a heated argument ensued. Some of our friends and colleagues made comments such as, "He works all the time. Surely, he takes the weekend off." But nothing changed no matter how pointed I spoke. I thought about leaving many times but thought of our marriage vows before God, family, and friends. Then I would feel self-recrimination. I would have discussions with myself, many times tearfully, "You are going to leave your husband and your son's father because he is a workaholic?" "You ought to be thankful that he works and provides very well for the family. What would my family and close friends say?" Material things are very enticing, but do not take the place of a partner in a marriage. I was miserable and felt guilty about resenting the number of hours MFH worked. Despite my self-pity and disillusionment with our marriage, I decided to continue to suck it up for my public persona. Like a clown, I put on a happy face; but there is nothing sadder than the tears of a clown.
I underwent the second of what I did not know at the time would be three spinal surgeries. I was out of town for a meeting and told MFH I was having back issues. He asked if I wanted him to come get me as I had ridden with my colleague to Florence, South Carolina. I told him no and that a good night's rest would make my back feel better. However, the next morning, I could not stand on my left leg. So, I called my friend. The hotel front desk called emergency medical services (EMS). I was admitted to the hospital and had emergency surgery. MFH was there when I woke up in recovery. The hospital, though out of town, was about two hours driving distance from home. MFH would come and go each day after work.
He took very little time off from work to care for me even though I was on bed rest for a month in a two-story house! He pretty much stuck to his usual schedule. Good grief, he hired a graduate student working as my office intern to move in for the month! Several friends and a neighbor checked on me daily and one friend organized a meal train. I will be forever thankful for them. Speaking of the meal train, one of my neighbors brought some delicious home-made chicken soup over. That day, my colleague came over to give me lunch and chose the soup. A few hours later I was having chills and an out-of-control gastrointestinal system. You see, my friend thought MFH had left the chicken soup out for my lunch. Of course, the real scoop is that he left it out all night which resulted in a mighty case of food poisoning! Nevertheless, my back healed, and I was released from "house arrest," thank God!
MFH would hang out with two or three of his closest work associates at their favorite bar on Friday evenings. I loved to dance, and we wives would sometimes invite ourselves. I was not aware of any indiscretions by MFH during this assignment.
We were transferred to the Mid-West after that three-year stint in the south. Our lives were all about him climbing the corporate ladder. Not once did my job or my aspirations garner any consideration during our marriage. During our stay in the Mid-West, I knew of no philandering by MFH while there, either. Thankfully, I had started working for a national company several transfers ago so I could join him quickly. However, the two constants that remained were MFH's long hours which "encouraged" me to work long hours – go in early and stay late. The second constant was MFH not attending any work-related functions with me – especially the Christmas parties at my CEO's house and fundraisers which I had to attend. Of course, I was asked why MFH did not attend, so I pasted on that proud fake smile and regurgitated my usual, "Christmas is one of the busiest times of the year for him at work or he is feverishly working on a deadline." My fake smile and its partner (holding back tears) were my constant companions.
Somewhere along the way as I felt increasingly disconnected from MFH, I removed his picture from my office. Since MFH was missing from home, I felt he had no place in my office. Co-workers asked, "Where are pictures of your family?" My response, "They are always in my heart." I would follow up with "he's a pretty private person, so no pictures." Little did anyone know that my flawless public facade was inwardly crumbling little by little. I was trapped in a prison of my own design because public opinion was more important to me than my happiness and peace of mind. It would take me many more years of tears and loneliness before I decided I deserved better.
Stay tuned for Part VI of Death of a Marriage in our June newsletter.
Written by Jane Rhoe
BOOK NOOK
Mended Hearts: Jettanna Richards is a successful, 40-year-old businesswoman with a teenage daughter preparing to graduate from high school. The last thing she is looking for is a relationship, especially with a high-powered attorney, two years her junior. Nonetheless, Jason ignites a small spark within her and if left unchecked, that spark could easily be fanned into a flame that could consume her.

Jason is a confirmed bachelor. He is having too much fun living the single life to become seriously involved with anyone, especially a divorced woman with a headstrong teenage daughter. Jason had a ringside seat to the disintegration of his parents' marriage. The one thing he knows is that love and marriage are antiquated notions, but from the first moment he encountered Jettanna, Jason realizes that cupid does indeed have a sense of humor. Their path to love and romance is fraught with perils including an ex-husband's interference, Jettanna's own insecurities, Jason's aversion to commitment, and Jason's boss who is a ruthless corporate raider who has his sights set on taking over Jettanna's company.
Amazon.com:bernetta thorne williams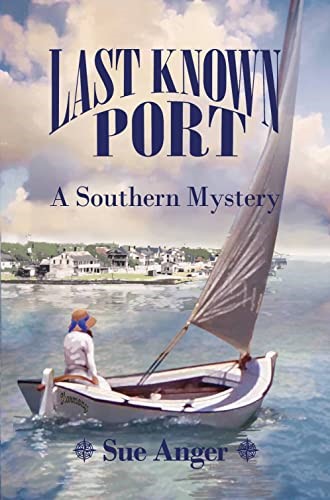 Last Known Port: Anxious to see his brother after sailing off-shore for weeks, Jake Parson sails into Beaufort, North Carolina, in the Spring of 1923. After he docks in the harbor, he learns his brother is missing at sea. Set against Prohibition's backdrop of boats and booze and rag and jazz, Jake senses foul play and believes the answers to his brother's disappearance lay in the port town. His search leads him into the rum-running operations of Beaufort's watermen. While privately struggling with bouts of shell shock from his service in The Great War, Jake enters the town. He is soon smitten with the jazz musician Nell Guthrie, who is engaged to marry into a powerful family. He learns local rum runners are piloting small boats in the open ocean to collect illegal booze. They often rendezvous with ships traveling the "Whiskey Road" that stretches from Nassau to New York City's Rum Row. Jake soon scratches the thin veneer of civility in this seemingly safe port and challenges the separate and unequal Jim Crow customs, small-town provincialism, and Nell's formidable fiancé. Last Known Port: A Southern Mystery: Anger, Sue: 9781639374601: Amazon.com: Books
It Could Happen To Anyone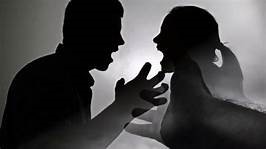 My name is Alison and this is a part of my story. I came to the United States in November 2015. In 2017 I joined Lifepointe Church during their healing choices session and it changed my life. I was baptized shortly thereafter, and I confirmed my commitment to Christ.
When I was first asked to participate in the newsletter, I asked myself what I could possibly share that could make a difference in someone's life. What could I share that could give them hope or motivation? Then I realized that we are all flawed and sharing that is not a failing but a show of faith that things can get better.
I was born and grew up for the first 11 years of my life in the UK. I attended church, Sunday school, and sang in the choir. At age 11 we moved to France, and I stopped going to church. I was a very angry teenager, and I drifted away from the church. Those choices I made caused distress in my life.
In 1989 I move to Austria as a nanny and once my contract was completed, I stayed and worked in a Gasthaus (a small inn or hotel in a German speaking country or region). I worked in the restaurant and bar. I made friends and I met a young man. After 12 months we started living together and life seemed to be good. We went skiing and drinking at the Weinstubel (winery). However, my choices were about to show me the error of my ways. I always asked myself how a woman could stay with a man that was abusive in any way towards her. I found out the hard way just how easy it could happen.
My partner started working with another construction group and started drinking. Previously he never drank alcohol. When he drank, he became a different person. One evening he came home and during a discussion he punched me. I was so surprised as this was not at all his normal behavior. I did what women have done for generations, I excused it. Things escalated slowly and I felt trapped. The beatings became more regular. I was in a foreign country with no family around me and as a young woman I did not want to admit I had made a mistake.
One night while walking home from work, my partner met me. He had been drinking. The next thing I remember is waking up in the hospital with a police officer sitting beside me. He asked me what happened. I told him I had fallen. "No ma'am," he said, "with black finger marks down your neck there is no way you fell." In Austria they move forward with the charge once they determine the culprit. My partner's family rallied around to try and protect me but on our day in court he sat in front of me. He quietly told me that I could testify, and he might get three to six months and when he got out, I was a dead woman. The judge asked me if I was related in any way to the accused, I told him we lived together. I chose not to testify because in my head I wondered what would happen to me once he was released. I went through the motion's day by day of living a normal life still living with him as the case was dropped.
When I tried to move, he followed. Eventually, I gave up and booked a vacation to spend time with my family in Canada. The day before I left, we got into a disagreement about me going and I left on vacation with my arms totally black with bruises. I wore long sleeves to hide them from my family, but it was very hot in Canada. Eventually my family realized what was going on and they encouraged me to admit what occurred. It was hard! I was proud! I hated admitting I had made a mistake.
World Health states the following about abuse against women[1] Estimates published by WHO indicate that globally about 1 in 3 (30%) of women worldwide have been subjected to either physical and/or sexual intimate partner violence or non-partner sexual violence in their lifetime.
Most of this violence is intimate partner violence. Worldwide, almost one third (27%) of women aged 15-49 years who have been in a relationship report that they have been subjected to some form of physical and/or sexual violence by their intimate partner.
I was fortunate in that my family and friends rallied around me. They got me into Canada and away from abusive partner. He harassed my family, and this resulted in a deportation order being issued to stop him from ever entering Canada. I had taken very drastic measures to escape. I literally moved to the other side of the world. I realize that not everyone has the necessary finances or support group to flee an abusive relationship. However, I strongly encourage you to seek support and help. https://www.thehotline.org
Additional support is available at the National Domestic Violence Hotline 1-800-799-7233. Locally, Interact of Wake County 919-828-7501.
I would like to say that I moved on and forgot about it. That is not the case, something like this does not just go away. It has been many years, but I still carry the internal scars. My friends know not to come up behind me and touch my shoulder without warning me as my reaction is to immediately to defend myself. Through this entire experience I have learned not to judge others as we are all human. It CAN happen to you. More importantly I learned it Is okay to admit to having made a mistake. There are people who will listen and help you if you allow them to. YOU are NOT ALONE.
If you ever find yourself in that position, know that the person inflicting pain wants you to feel isolated and unheard. God hears you. He will show you the way if you listen. There is NO shame in being wrong, just lessons to be learned. You, me, we are all much stronger than we think we are.
Families, talk to your children make sure they know relationships are not supposed to hurt. Love is patient and kind, never abusive. Young people might think they are tough, but they need guidance. Not judgement.
I have found my way back to God through Lifepointe. If my story can help you in anyway then it was a lesson worth learning.
Written by Alison Glazsher
[1] Violence against women (who.int)
---
TEN INSPIRATIONAL QUOTES WHICH FOCUS ON MIND, BODY & SPIRIT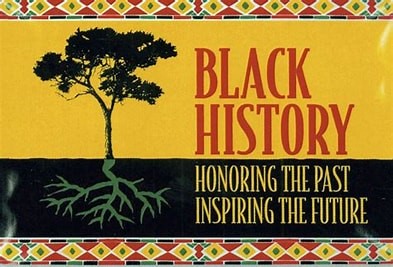 Celebrating and honoring the rich diversity and contributions of African Americans.
"The tragedy of life is often not in our failure, but rather in our complacency; not in our doing too much, but rather in our doing too little; not in our living above our ability, but rather in our living below our capacities," by Benjamin E. Mays.
"You have to cherish things in a different way when you know the clock is ticking, you are under pressure," by Chadwick Boseman.
"Success is liking yourself, liking what you do, and liking how you do it," by Dr. Maya Angelou.
"I've always believed that you can think positive just as well as you can think negative," by James Baldwin.
"Knowledge speaks, but wisdom listens," by Jimi Hendrix.
"If you are given a chance to be a role model, I think you should always take it because you can influence a person's life in a positive light, and that's what I want to do. That's what it's all about," by Tiger Woods.
"I am blessed to have so many great things in my life – family, friends, and God. All will be in my thoughts daily," by Lil' Kim.
"Hold fast to dreams, for if dreams die, life is a broken winged bird that cannot fly," by Langston Hughes.
"I really do feel like the work and time we spend avoiding having difficult conversations is so much more wasteful and painful and time-consuming than actually having the difficult conversation," by Shonda Rhimes.
"It isn't where you come from; it's where you're going that counts," by Ella Fitzgerald.
Visit our website for daily motivations Luminous Inspirations
A Journey in Recovery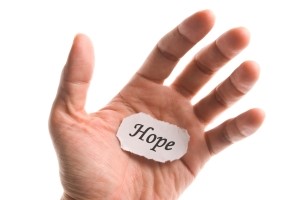 Words have many meanings and interpretations; I learned in recovery that one of the definitions for HOPE is "Hold on Pain Ends" ….
This is my journey, my experience, strength, and HOPE. I am to tell you in a general way "What it was like, What happened and What it is like now. My sobriety date from alcohol and drugs is February 3, 2012, but it was not my first sober date. Relapse is not a requirement but as we say in the program of recovery, we do not shoot our wounded.
What it was like……I first preface to say alcoholism is not prevalent in my family history, there is one great uncle, who my grandmother tells me died on skid row. We can only surmise it was a result of untreated alcoholism. Some say the disease is inherent, and yes, we label this a disease that must be treated as any other disease. For alcoholism is an allergy that once we put that into our system, we have no idea where it will take us, and we CANNOT stop. It is both a spiritual and physical malady. Like many others I have heard tell my story in the rooms, I started my journey into addiction at the age of 13. Right from the start. I drank for one purpose and that was to get drunk. Coincidently that was the age my parents divorced but what I have learned is that no one was opening the bottle and pouring it down my throat, it was my CHOICE. It has only been fundamentally the choices that I made that determined my path. They also say in the rooms, "if you walk into a barbershop, you are going to get a haircut" same applies to bars and liquor stores…. So, speeding forward because I can tell you all the ugly parts of how my 35-year progression into alcoholism and drug addiction got worse but that is the next part of the journey…. you see alcoholism gets worse, never better.
What happened……I was married to #1 and had my first baby at the age of 18, oh and I graduated high school that same year. Talking about a whirlwind of growing up WAY too fast before I was developmentally and mentally ready is an understatement. I continued to pour alcohol over my problems as a way of coping and numbing out and stayed in that marriage for 7 years until I took my next hostage, because every bad choice I made started with that first drink. I went straight to #2 where I had my second child, my son was 22 by the time I surrendered and my daughter was 29, there are many things both of my children should never have had witnessed but by then the foundation was built on drinking and drugging. I stayed in the 2nd marriage for 22 years and had a great relationship with his family, for whom I loved and still love very much. In marriage #2 is where the REAL addiction took hold…. I did things I am not proud of but that is where alcohol and drugs took me to that incomprehensible demoralization. At this point, I am praying those foxhole prayers to GOD, please let me get through this and I will never do it again…. During this period, I am attending church, hungover, but most of the time I was just too sick to go. Did I mention this disease has a short memory? I was a good functioning alcoholic and did not suffer all the "yets" did not lose a job or my home, did not get a DWI or arrested but I did lose me and a couple of marriages. I will add this, at the age of 34 my addiction skyrocketed when #2 and I suffered a devastating and traumatic motorcycle accident. GOD saved us on that day, but from that point on I was completely and utterly lost, spiritually bankrupt. At the age of 45, I am so very sick physically and mentally…. my soul sickness hit rock bottom. I am day drinking at this point into the night, taking sedatives to knock me out, not caring how many I was taking. Not caring if I woke up the next day, wishing in many ways that I would just fade away because living was just too painful. Not even thinking about what my death would do to my loved ones, my children and grandchild. Most say what a selfish act that is, but you see in that deep despair of mental illness and alcoholism we do not play that tape all the way through. At most, we think they will be better off without us. I played that victim card well and pointed the finger at everyone else, never seeing my part in any of it or the choices I had made. I was the tornado spinning out of control in everyone's path……but ultimately took the hand reaching out to help me which was my therapist at that time…. she told me I never had to drink or use again…. She gave me a list of AA meetings in the area. My beautiful daughter, the one I grew up with, took me to my first AA meeting and so the healing began.
What it is like now…… today I have the AA 12 steps of recovery in my toolbox for the last 16 years, but if you do the math, I will celebrate 11 years of sobriety in a few weeks. As I stated at the beginning of this article, relapse is not a requirement, but it is the reality that I face each day when I make the choice/decision not to pick up in the 24-hour period. Recovery is a daily reprieve, One Day at a Time, based on my spiritual condition from this seemingly hopeless disease. It tells us that in the first 164 pages of the "Big Book" (AA is centered on God, but does not quote the Bible). Each morning I ask my higher power, which I call GOD, to come into my day and direct my thoughts, words, and actions that I will glorify HIM today. There are over 200 promises in the Big Book that will be revealed to me if I am HONEST, OPEN and WILLING to accept them. I have learned that I cannot keep my recovery unless I give away what has been so freely given to me. Trust GOD, Clean House and Help others. The first of the twelve steps is 100% SURRENDER, and admitting you are POWERLESS over alcohol, and your life is UNMANAGEABLE. If you want what we have, then do what we do, and join us on the road to recovery living a happy, joyous, and free life. Recovery is a program of ACTION. I will leave you with two quotes that my sponsor shared with me, and her sponsor shared with her, "The problem centers in the mind" and "GOD is the answer, now what is the question." Today I am married to my soulmate, who loves me unconditionally and more importantly supports me in my recovery. I have a life beyond my wildest dreams, and I owe it all to GOD and the 12 steps! To GOD be the Glory!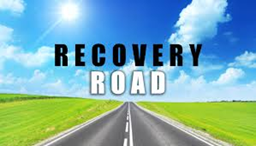 Written by Terri Evans
Although we cannot recommend one treatment program or facility over another. There is help available. A great place to begin is with a family member, trusted friend, or Pastor.