Table of Contents
---
Message from the editor
Meet The Contributing Writers
Submissions
Guidelines
Con Artist, Mentally Challenged or Victim: What Do We See?
Word Search – Harvest Festival
The Death of a Marriage – Finale
Book Nook
What is Faith?
Ten Inspirational Quotes Which Focus on Mind, Body & Spirit
The Garden of My Heart
Word Search Key
A Message From The Editor
Autumn is my favorite time of the year. The crisp coolness in the air, the leaves changing colors, sitting around the firepit and the State Fair. Growing up in our Nation's Capital, we didn't have the fair. My first experience was while attending college in North Carolina. There is a certain charm to walking around, visiting various attractions, daring to chance rides which require set-up and teardown every few weeks while the promise of a funnel cake (I still love them) or a caramel apple dance around in our thoughts.
With the cooler weather comes the promise of the holiday season: Halloween, Veteran's Day (so grateful to those who served and their families), Thanksgiving, and Christmas. With the blink of an eye, the year ends, only to renew itself with the new year.
The following poem by Robert Louis Stevenson is a wonderful reminder of what we have to look forward to as the crispness of Autumn surrounds us.
Autumn Fires
In the other gardens
And all up the vale,
From the autumn bonfires
See the smoke trail!
Pleasant summer over
And all the summer flowers,
The red fire blazes,
The grey smoke towers.
Sing a song of seasons!
Something bright in all!
Flowers in the summer,
Fires in the fall

– Robert Louis Stevenson
We are excited to welcome two new authors to the Newsletter: Carolyn Williams and Joan Schertz. Both women display their strong faith in their storytelling.
Everyone has a story. Some choose to share their stories of triumph, recovery, sickness, loss, doubt, and salvation in the hope that their stories will help light a path for others experiencing a similar journey. If you have a story to share, feel free to review our guidelines. We would love to include your voice in our next newsletter.
Happy Reading,
Bernetta
Meet The Contributing Writers

Bernetta Thorne-Williams – is the author of several romance novels including From Dysfunction to Love, Forever Love, POOF, Etched Upon My Heart, and others. She credits her travels with her amazing husband, of over thirty years, as the inspiration behind her stories of enduring love. Bernetta has displayed her writing talents in Chicken Soup for the Soul books, including Chicken Soup for the Working Mom's Soul, Chicken Soup for the Beach Lover's Soul, and Chicken Soup for the African American Women's Soul. She is currently one of the moderators for the Chicken Soup for the Soul Facebook group which hosts inspirational content from writers and positive enthusiasts from around the world. Looking for a romantic read? Visit her author's page here
---

Jane Rhoe – is retired with most of her professional experience in health services management. She has worked as a consultant with various hospitals, state governments, and other health-related organizations. Jane enjoys traveling. Her happy places include the beach and the mountains. Her other interest includes volunteering with community organizations and boards. Jane is most enthusiastic about her growth as a follower of Christ. She is the survivor of a painful divorce and is healing one day at a time. Jane is proud of the strength and independence that she has cultivated during this journey. Jane is a native North Carolinian. Drop Jane a note here
---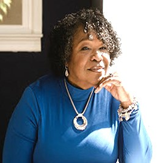 Carolyn Williams – resides in Fredericksburg, Virginia and is a native of Rocky Mount, North Carolina. She is a retired mother of three amazing adults. Carolyn is currently working towards a degree in education. Drop Carolyn a note here
---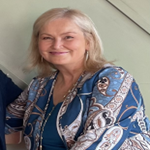 Joan Schertz – is a semi-retired global biotech executive who is celebrating 3.5 years of not flying anywhere! She is an avid gardener who always makes time to pull the weeds. Drop Joan a note here
Submissions
We believe everyone has a story to tell. Allow us to help you share yours. We are actively seeking articles between 800 – 1,200 words for our January 2024 newsletter. Articles containing hatred, profanity, or a political agenda will not be accepted. Please submit articles along with your contact information to bernetta@luminousnewsletter.com by November 15, 2023.
Additionally, are you an author? We would be happy to promote your book in our next newsletter. Send a link to your book to the email listed above and we will review it for inclusion in our next newsletter.
Guidelines
Feel free to submit an article for the team to review. Our guidelines are listed below:
Articles need to be between 800-1,200 words.
No hate speech or political commentary.
No degrading comments about race, religion, culture, sexual orientation, gender, or identity will be accepted.
Be respectful and helpful in your article.
No articles containing foul language or profanity will be accepted.
If your article is selected for publication, you will be notified.
Articles remain the property of the author.
CON ARTIST, MENTALLY CHALLENGED OR VICTIM: WHAT DO WE SEE?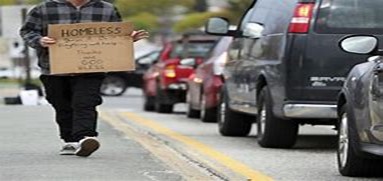 We see them all the time standing on the corner or in the median of a highway. We have grown accustomed to seeing them, but not seeing them. Our hearts occasionally go out to a few. But then we remember how they work in gangs to solicit our sympathy and our hearts grow cold. After all, we can look in almost any store window and see help wanted signs. We convince ourselves that they could be working but have opted not to do so. Why should we, those that go to work with various aches and pains, support the lifestyle of those who refuse to work? We pay taxes to assist with the infrastructure, while they live tax free. Enough is enough! We turn our head, refuse to make eye contact, and consider ourselves lucky that we have not fallen prey to the panhandler.
Most days I consider myself fairly intelligent and compassionate. In the process of attempting to live out my life as a Christ follower, I'm sure I have been hustled a few times. James 2:15-16 (NIV) states, "Suppose a brother or a sister is without clothes and daily food. If one of you says to them, 'Go in peace; keep warm and well fed,' but does nothing about their physical needs, what good is it? "
Yet how do we follow this without feeling like others are taking advantage of us? Us, along with several thousand other charitable givers, were devastated several years ago when an organization we supported for a decade to ensure no child was hungry was reported to be misappropriating and misdirecting funds for personal usage. Now, my husband and I only give to organizations we have vetted. What does that mean for the average person on the street in need of a helping hand? Do we look the other way? Have some of our hearts been hardened to the point of not recognizing the need amidst the scam?
God reveals lessons and gifts us with understanding when we're open to learning. It was a clear, hot, summer's day and I had spent the morning laughing over brunch with dear girlfriends. Upon my return home, my husband and I decided to run a few errands. I'm not sure why we picked one of the warmest days of the year to be out; I will just attribute it to good old fashion silliness. We stopped at a Walmart that we don't normally frequent. As I exited the car, I saw a lady making her rounds asking strangers for something. I saw various heads shaking and assumed the response was 'no.' To be truthful, I lost sight of her as I made my way across the parking lot. I hesitated for a moment as a car started to pull out of its parking space. Then I heard a voice off to the left side of me. Not next to me, but close enough for the warm humid winds to drift the softly spoken words in my direction. She stated, "I don't want any money, I'm hungry. Can you buy me something to eat?" Time stopped for just a few seconds; at least it did in my mind. My mother fed many people, neighbors, and strangers out of her kitchen in Washington, DC. She would say, "I might not be able to give them money or solve their problems, but I can feed them."
In that span of seconds, I heard my mom's voice so clearly. If that woman had said anything else to me other than "I'm hungry" I would have continued my trek into the store with a firm 'no' lingering in the wake of my absence.
I stopped and truly looked at her; not through her or around her. She was about ten years my junior and thin. Way too thin to be walking about, especially in the heat of the day.
She spoke again, "I've asked about ten people to buy me some food. I don't want money, just something to eat."
"Yes," was the only word that I could formulate. It was as if Jesus was asking me to feed His flock.
As she fell in step with me, we headed into Walmart which had a McDonalds at the front entrance. I asked her name, which she provided. I told her mine, as we stood in line. She asked, "what could I order?"
My response was, "Anything you want."
She decided on the fish sandwich combo. The she asked, "Can I order an additional fish sandwich and a cup of coffee?"
"Yes," was my simple response.
As we stood in line, she shared details of her life. It wasn't a happy story. I mentioned several organizations that assisted the homeless. Some of which she knew, some she had tried, and others she said she would consider. According to my new friend, her identity card was stolen from one of the places in which she resided briefly. Without identification getting services is difficult, but not impossible. During our conversation, the lady sitting on a scooter in front of us turned around and smiled. Naturally, we included her in our ongoing conversation. Our new, beautiful companion reached inside her purse and withdrew a voucher for a free meal at Taco Bell, with no additional purchase required.
A smile lit her face as she stated, "I would have purchased you a meal too," as she handed our homeless friend the voucher for the free meal.
While standing in line, I asked, "Would it be okay if I prayed for you?"
My homeless friend's response was, "yes."
The three us said a prayer right there in McDonalds.
As she placed her order and I paid for her meal, I handed her the change and reached into my purse to add a few more dollars to what I had given her.
Her response was, "You don't need to give me money. I just wanted some food."
My response, "I know. Just consider this me buying you a meal tomorrow."
I only had one request, that she enjoy her meal inside in the cool instead of retreating to the heat and humidity which awaited outside.
I'm convinced that meeting her had as much to do with me being blessed as it did her. During the days and weeks since my interactions with the homeless woman, I have continued to pray for her. God met us both where He knew there was a need. For my homeless friend, it was a physical need as well as the need for someone to see her. Truly see her, past her circumstances. For me, I needed God to remind me that not everyone who asks for help is trying to scam or take advantage of me. There is a real need out there. The question becomes how to see those in need versus how to recognize the scammers. I don't have an answer, but this is my prayer, "God break my heart for what breaks Yours." This prayer is attributable to Nehemiah 1:4 (NIV) ". When I heard these things, I sat down and wept. For some days I mourned and fasted and prayed before the God of heaven."
When we ask God for guidance to see His people and the need, He is faithful to guide our footsteps.
Written by Bernetta Thorne-Williams
WORD PUZZLE
HARVEST FESTIVAL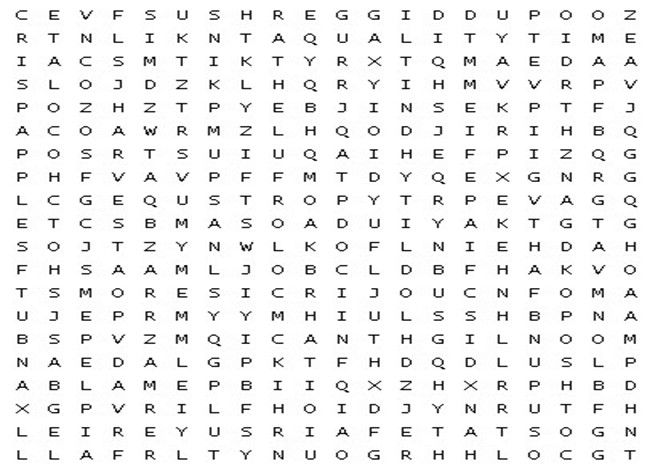 Bountiful
Crisp Apples
Firepit
Grateful
Pie
Smores
Hot Chocolate
Chilly
Fall
Gathering
Harvest
Leaves
Pumpkins
Quality Time
State Fair
Colorful
Family
Gourd
Hayride
Moonlight
THE DEATH OF A MARRIAGE – Finale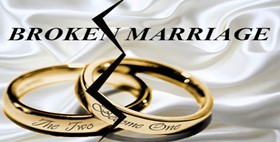 Sunrise:
27 May 1972
Sunset:
19 July 2019
Separation, divorce, finances, and retirement were on my mind constantly. I wanted to review our finances together to get a gauge of our financial health. He never produced bank statements and always avoided financial discussions. I requested statements from the bank, perused them in amazing disbelief which forced me to separate our bank accounts. As it turned out my former husband (MFH) was mismanaging our money. I demanded to know where our money was being spent. Unfortunately, I never received a plausible explanation from him. But sometimes information has a way of finding its way to you. When was I going to retire? Financially could I do that and live a decent life? I did not want to end up on a friend's or relative's couch, in a shelter or on the street as many women do who leave their husbands.
Emotionally could I live alone? I had never lived alone. All I knew was being married. Where would I go? How would I support myself? I was the one who turned down promising promotions to support his career. I did not see leaving him as an option. So many women were taught to endure their marriages and support their husbands. For a long time, I followed that unhealthy pattern.
When asked why I stayed so long, I could name many reasons, but toward the death of our marriage, the love I previously felt was not one of them. Our love and marriage were anorexic.
As I struggled with the reality of my deteriorating marriage, someone told me they saw my husband dining with another woman while I was home recuperating from surgery. That was a punch in the gut. He admitted being there but lied about his dinner partner. He stated it was a meeting, but not the meeting he initially described. Other people also saw him and "Little Sis" (my friend) at various places, even in other towns. I stopped praying for God to help me be the wife I should be. I started praying for God to reveal to me what was going on and to provide me with clarity.
I hired a private investigator and provided her with three names, "Little Sis's" name was number one on the list. The first night the private investigator followed him, he and "Little Sis" went to dinner, shopping and then to a hotel. That's when I knew – my marriage was over.
When he came home that night, I pretended to be asleep. The next morning, he came into the bathroom while I was showering. I grabbed my towel to cover myself. I felt like I was standing naked before a stranger, liar, traitor, thief, adulterer, emotional abuser and so many other unsavory characters wrapped up in a package known as my husband.
I was broken, but I was a good actress. After consulting with an attorney, I made plans to leave my unfaithful husband. I deserved an Academy Award for keeping it together (in his presence) while I secretly and successfully planned and executed my getaway. With the help of three amazing women, I quietly moved out during the day while my husband was allegedly attending one of his various meetings. Despite his unfaithfulness, I was fair with the separation of the material things we had purchased together. My final salute to our marriage before departing the home we shared, was to leave a torn picture of us on the floor where our bed had previously stood.
As I closed the door on our home for the last time, I cried. During my entire journey to my new apartment the tears of frustration, resentment, and anger flowed freely (I am grateful that I was not doing the driving). My life was forever changed because of my husband's inability to keep the covenant he made before God to love, honor, and cherish me as his wife. I spent so much of my life praying that God would make me the wife that I should be understanding and supportive. I never stopped to pray that my husband would be the husband that he should be: faithful, loving, and supportive. The Bible provides instruction for how wives are to honor their husbands. Many Pastors often neglect the fact that the Bible also provides instruction for how husbands are to treat their wives. Ephesians 5:28 (NIV) states: "In this same way, husbands ought to love their wives as their own bodies. He who loves his wife loves himself."
Our marriage lasted 46 years and our divorce was final in what would have been our 47th year of marriage (July 2019). Being an older woman alone presented challenges, but it is doable. I am no longer broken, thank God! I may be older, but I love myself, love life, I am fun to be with and I am vibrant.
There were so many unknowns, but God is faithful. I did not know if I could make it on my own financially or emotionally. However, I no longer have those worries.
I was cut so deeply. I was used to living a lie and did not want others to discover that. I allowed myself to be treated as if I was nothing for so long. I deserved better!
Divorce to me was comparable to death; the death of a dearly loved one. I went through the stages of grief – shock, denial, anger, bargaining, depression, and acceptance, as my heart healed.
New life has been breathed into me. I am still discovering who I am, but I know I deserve to be treated with dignity and respect. I am stronger! I can take care of myself! My self-esteem has returned! I have peace that I had not experienced in a protracted length of time. I must admit I feel a pang of sadness sometimes; but it quickly dissipates.
I am to be congratulated for taking my life back. I sometimes pray for my former husband. I also know that God expects me to forgive him and that is a work in progress.
My faith in God has grown stronger. He has never left nor forsaken me. I depend on His goodness and faithfulness. He has given me beauty for my ashes (Isaiah 61:3).
I am looking forward and not behind. I did myself a tremendous favor! Divorcing my former husband set me free, my life is so much richer and fulfilled!
Miley Cyrus, not a singer I typically follow, has a song which has become my anthem, Flowers. I am going to close out my journey of Death of a Marriage with some of her lyrics which so clearly describes my journey with the Death of My Marriage.
Flowers
We were good, we were gold
Kinda dream that can't be sold
We were right 'til we weren't
Built a home and watched it burn
Mmm, I didn't wanna leave you, I didn't wanna lie
Started to cry, but then remembered I
I can buy myself flowers
Write my name in the sand
Talk to myself for hours
Say things you don't understand
I can take myself dancing
And I can hold my own hand
Yeah, I can love me better than you can …

Written by Jane Rhoe
BOOK NOOK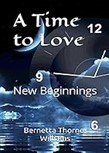 A Time to Love – Melody knows that those we love can be snatched away in the blink of an eye. Being orphaned as a child taught her that lesson all too well. To prevent herself from feeling the pain of loss again she engages in self-sabotaging behaviors. Her misguided behaviors caused her to walk away from a potential forever home and a man she claimed to love. An unexpected pregnancy propels her into motherhood. Forced to consider the needs of her son, Melody recognizes the need to change. A chance promotion opportunity places her on a trajectory with Lucas Wright. She is determined to give her son a better life and nothing is going to stand in her way, not even her boss. Melody soon realizes that she cannot outrun the pain of her past. Facing the past requires her to make amends and open her heart to the possibility of love, family, forgiveness, and acceptance. Amazon.com: A Time to Love: New Beginnings: 9798859177318: Thorne-Williams, Bernetta: Books
The Secret Is In Surrender: Bearing the Fruit of a Healthy Marriage:
It's safe to say that we all want a better marriage. When it comes down to it, most of us are willing to do whatever it takes. What if the secret to a happier, healthier marriage involves yielding and surrendering more than it involves fighting and striving? Do we believe that God is for our marriages? Do we have enough faith to trust Him to help us? The Secret Is In Surrender: Bearing the Fruit of a Healthy Marriage: Perry, Kim: 9798986482507: Amazon.com: Books
WHAT IS FAITH?

What is faith and why does it seem so difficult? It is because the very muscles required for it to operate though strong are often barely discernable to the eye. Faith is like a spider's web, you may not have seen it but once encountering it, you know it is there. Spiders can use their webs to soar from one environment to another. Their webs like faith are comprised of strength, flexibility, and "stick-to-it-ness." (I made that last one up)
Faith defies logic. Faith is God at work in our lives. Faith often works through sacrifice. The widow of Zarephath, who had practically nothing left was asked by God to provide for one of His prophets Elijah. She gave to Elijah first her faith in God. Never once does it state that she knew God would work a miracle. Instead, she had total reliance on, and acceptance of whatever God's Will would be. God rewarded her faith by continued provision through the famine. (He did not remove her from the famine, just saying).
Faith is trust, even when the next step has not been provided to us. We are not being reckless, careless, or ignorant; rather we are confident in the One who has promised to "supply all of our needs, according to His riches in glory" (Philippians 4:19). We do not need to know how it will work out, only that "all things work together for the good of them that love Him and are called according to His purpose" (Romans 8:28).
Faith does not mean that life will always be easy or that trials will never come. Faith is believing that "He is our refuge and fortress (Psalm 91:2), A very present help in trouble. Therefore, will not we fear, though the earth be removed, And though the mountains be carried into the midst of the sea; Though the waters thereof roar and be troubled, Though the mountains shake with the swelling thereof (Psalm 46: 1-3).
One of the most difficult faith tests in my life (It is kind of hard to choose) was the death of my sister. I do not think that it was just her death, it was the Tsunami that came with it.
My sister passed away quietly in a hospital in 2003 in my hometown after battling IBC (Inflammatory Breast Cancer) courageously for seven months, much more time than the doctors had originally given. It is a rare and very aggressive form of breast cancer that disproportionately affects African American Women. It does not present normal cancer symptoms, instead, the breast may be red, warm to the touch, swollen, itchy, and all the while it is rapidly invading other parts of the body. Many patients are already in stage IV by the time they are diagnosed.
I remember the day clearly, it was Sunday, September 1st, 2002. My sister told me that originally, she thought perhaps she had been bitten and had tried to treat it, but that it kept getting worse. We went to Urgent Care, but the doctor said there was nothing that could be done. The doctor called ahead to the ER, we were immediately checked in and my sister was taken to medical imaging. A nurse stayed behind, due to HIPPA (Health Insurance Portability and Accountability Act of 1996) laws she could not tell me exactly my sister's prognosis, but she said, "She is really going to need you over the next several months, you will need to make plans." Her words slammed me in the chest because I knew she was telling me that my sister was dying and dying soon.
It is hard to watch someone fight this battle where the odds are so heavily stacked against them and not ask God at least one time, 'Where are you?' (All my strong members of the faith, I applaud you, but I am just keeping it real.)
I would drive from Virginia to my home in NC, every weekend, sometimes spending the nights in the hospital just to be near, soaking up every moment. Inevitably, I would have to face the long drive back to Virginia alone. It was in those moments that Satan would always torment plying me with doubts, fears, insecurities, and the dreaded what-ifs. If I am honest there would be times when I would scream while driving in my car. I am sure people driving next to me must have thought I was crazy.
You see, by this time in my life, I had lost so much of my own. My marriage was gone, it had not been a good one, but I had clung to it, nonetheless. (I was working on my "till death do us part,") My youngest child was in his final year of college, and I was drowning in debt. I just could not bear to think of losing another thing. Then one day, the doctor said it was time to call my job and take time off, my sister had about two weeks left.
Faith is not a passive activity in the Spirit. You must fight natural tendencies for 'self-preservation" It requires putting aside hopes, dreams, and plans in favor of whatever God has planned for your life AND sometimes even your loved ones. I BELIEVE that God loved my sister so much that He wanted someone by her side while she had to walk this difficult path. I believe that for some reason He chose me, even when He knew it would be painful. Faith is understanding that God loves us dearly, enough to give His only Son. When we turn our lives over to Him for His use, it may be painful, but in the span of eternity, it is only the blink of an eye. His Will is always perfect.
"Your word is true, and it will last.
You guide my future as you have my past.
There are times, that I cannot see but I know, that I know, I know it's so
You love me more than I'll ever know.
So I'll cry till you tell me, let it go, let it be. Cause oh Lord, Your Will is what's best for me."
(Your Will – Darius Brooks July 27, 2004, Chordant Records [1])
Written by Carolyn Williams
---
[1] Darius Brooks – Your Will [Chordant] Album Reviews, Songs & More | AllMusic
TEN INSPIRATIONAL QUOTES WHICH FOCUS ON MIND, BODY & SPIRIT
"How well we communicate is not determined by how well we say things but how well we are understood," by Andrew Grove.
"Honesty is a principle. Service is a principle. Love is a principle. Hard work is a principle. Respect, gratitude, moderation, fairness, integrity, loyalty, and responsibility are principles. There are dozens and dozens more. They are not hard to identify. Just as a compass always points to true north, your heart will recognize true principles," by Sean Covey.
"The greatest gifts you can give your children are the roots of responsibility and the wings of independence," by Denis Waitley.
"The chance to love and be loved exists no matter where you are," by Oprah.
"It is better to look ahead and prepare than to look back and regret," by Jackie Joyner-Kersee.
"Everything in the universe has a purpose. Indeed, the invisible intelligence that flows through everything in a purposeful fashion is also flowing through you," by Wayne Dyer.
"What do you want? What do you want your life to be? What do you want your testimony to be? Go for it!" by Viola Davis.
"Feed your soul with positive energy so you can grow and bloom wherever life plants you," by Katie Maslin.
"The people you surround yourself with influence your behaviors, so choose friends who have healthy habits," by Dan Buettner.
"If you want to fly, you have to give up the things that weigh you down," by Toni Morrison.
Visit our website for daily motivations Luminous Inspirations
THE GARDEN OF MY HEART

"Make sure you pull every weed around the tomatoes, Joanie … and I mean EVERY weed!" With each springtime planting, Mom was determined to stay ahead of the weeds, but life happened on our Pennsylvania farm, the garden would be neglected for a few days, and those weeds seemed to take advantage of her absence. Sometimes their growth was so rapid it seemed like they were actually strangling the tomato plants.

What to do? Get the kids to tackle the job! Mom would direct us to different sections of her large garden where the weeds were winning. Dutifully, my 8-year-old fingers would weave between the stems and low branches of those bushes as I tugged at the stubborn crabgrass that inevitably invaded the long rows of tomatoes. When my energy was sapped by the hot sun, I would evaluate my progress with a heavy heart because there seemed to be no end to the work. But there was always tomorrow… a new day, with renewed determination (and Mom's orders!) to give those tomatoes a fighting chance.

Despite the inevitable weeds, tracking the garden's progress from planting to harvest was exciting! There were always big grins when one of us announced the discovery of the first seedlings pushing through the soil. We tracked all the milestones – the first blossoms, the first beans, the first squash. As the season progressed, we fertilized and cultivated, then eagerly harvested with each wave of maturation. And although we were never entirely successful in winning the annual weed war, the vegetables thrived, and we always had an abundant harvest. Often our summer meals consisted of little more than those fresh vegetables – corn, beans, eggplant, tomatoes, cucumbers. Late summer and early autumn, the kitchen hummed as Mom prepared spaghetti sauce, chili, soups, chow-chow, ketchup, and a host of other staples for the freezer or canning jars. Mmmmm … I still relish those rich aromas as the herbs and spices would blend with the veggies in the big pots.
Fast forward to a few years ago, when I spent some time studying The Parable of the Sower (Matthew 13). As I read the parable, I paused to think about Mom's Garden and the differences between the prepared soil she worked with versus the farmer's field. Jesus described the field as a mix of a hardened path, rocks, thorns, and good soil. In contrast, Mom's Garden was fertilized with cow manure, plowed, and harrowed to smooth out the ridges before the first seed was ever planted. Compared to the farmer's field, the soil in Mom's Garden was practically begging for those seeds to thrive. Yet, even with all that groundwork, she knew that weeds would pop up at some point and planned accordingly.

I lingered over Jesus' words about the seed (the Gospel) that fell among the thorns, also reflecting on Mom's strategies. As Jesus explained, the seed of the Good News germinated and began to grow, but the thorns, the cares of this world and the lure of wealth, choked out the tender plants. These cherished seedlings seemed desperate to survive but they were overwhelmed by their environment; they could not make it on their own, unattended, or uncultivated. In the same way, Mom's Garden would languish without a watchful eye and purposeful intervention.

Hmmmm …. during that season of study, I too was wrestling with specific "thorny" challenges that were attempting to choke my faith. My head was spinning, trying to personally reconcile God's promises with the chaotic headlines of a society in massive upheaval, the likes of which I had never seen. I grappled with anxiety and depression. What purpose did God have for all this turmoil and polarization? At the time, I recall mumbling prayers for wisdom and discernment as I sought to be a diligent steward of the seed that had been faithfully sown in my heart. Many days it seemed the cares of this world were foremost in my soul and spirit, but I kept tugging at those weeds and nourishing my struggling faith with God's Word.

Recently, I've been connecting the dots of several key truths the Holy Spirit helped me recognize about that time of my life:

1. Sowing is never a one-time event. God uses the circumstances of my life to plant the precious seed of the Gospel as I dig in and meditate on His Word. Psalm 119:92-93 became so real to me during that period: "If Your law had not been my delight, then I would have perished in my time of trouble. I will never forget Your precepts, for by them You have revived me and given me life." Powerful truth!

2. At any time, my heart's soil can be hard, rocky, thorny, or fertile. Just as a garden requires amendment and preparation, I must allow the Holy Spirit free access to my heart, so it is receptive and fertile. In other words, I cannot expect a harvest of the Spirit's fruit in my life (Galatians 5:22-23) if I do not allow God to break up the hard ground. "Sow for yourselves righteousness and reap the fruit of loving devotion; break up your unplowed ground. For it is time to seek the LORD until He comes and sends righteousness upon you like rain" (Hosea 10:12). God used the external events of that time period to address some unplowed ground in my heart, making it pliable and receptive so His Word would bear good fruit.

3. Weeds are bound to spring up even in gardens that are otherwise well-tended. After years of weeding, I recognize the invasive crabgrass and chickweed the minute they appear in my flower beds, and I rip them out before they spread! However, birds and breezes, even a nearby weed's bursting seed pods, can drop predatory seeds into my garden, unbeknownst to me. These new types of weeds can masquerade as the seeds I've planted, so I must be watchful and discerning as new growth appears. "Above all else, guard you heart, for everything you do comes from it" (Proverbs 4:23).

I love how the LORD can use any event in my life to teach me about His loving nature and truth. In this instance, He used events covering five decades to remind me to be a faithful gardener. I encourage you to be on the lookout for those lessons in your life, too.

Written by Joan Schertz
SOLUTION